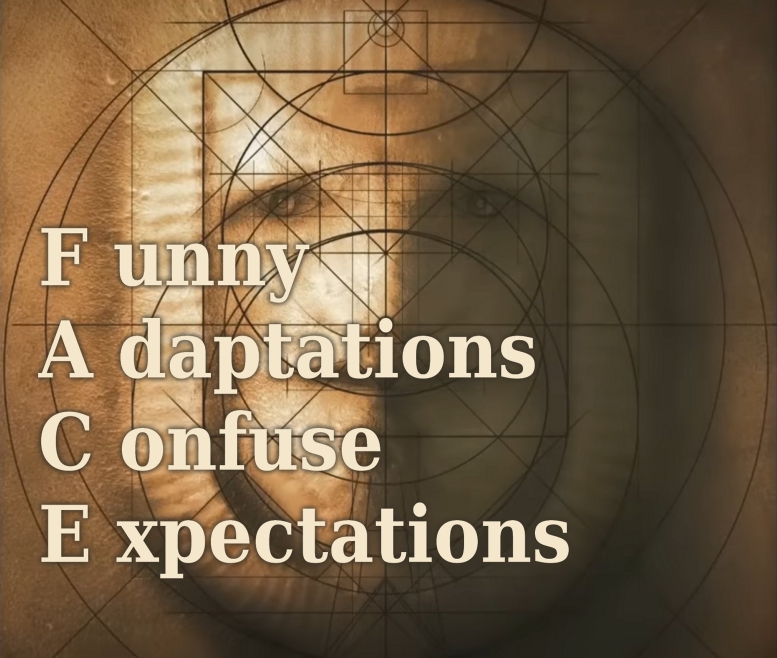 Funny Adaptations Confuse Expectations
Not every human associates the word "face" with Mars, and probably many more associate the word "Mars" with the face of Elon Musk. But this acrosstic image is the drawing of regularities in the original photo of "the Mars Face" in the Cydonia region of Mars.
Whether or not the Mars face is a legit artificial structure is a thing the jury is still out on, but there is plenty of information on the Internet to argue either viewpoint. And nasa has definitely done stuff that makes it obvious they are hiding something, as can be heard about in this

.
Back Home...