Wor(l)d of the Present: SHORTAGE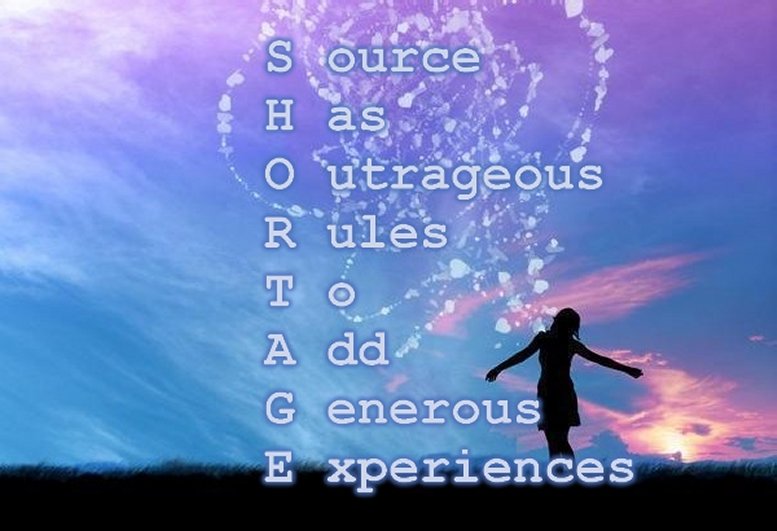 S H O R T A G E
Sitting here, on December 30th, with both my daughters gone for the evening, and my girlfriend on the other end of the world sleeping since she's seven hours ahead of me. No shortage though, not of attention from others, or of other things. Sure, the 100 euros I pumped into crypto currencies this week haven't really grown yet, but hey, it is still early!
Meanwhile, a sumptuous dinner is in the oven, and life is good! I made it with a rump roast that was on sale after Christmas because it was due to be thrown out at the store anyway, which seemed a good enough reason to indulge in eating meat. Added some mushrooms, and some lasagnette, and will be having dinner in about half an hour.
The funny thing is this Acrosstic came back into my awareness because Facebook reminded me I'd posted it one or two years ago. Good thing too, because it never made it to the collection of saved Acrosstics before.
I don't believe in shortage, but in Abundance. I may have trouble getting enough money to do everything I want to help my friends and family, but when asked for help, I can always find a solution.
Back Home...