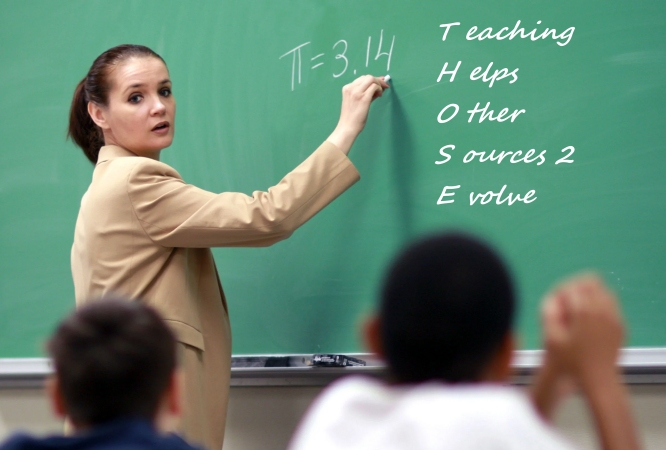 Teaching Helps Other Sources 2 Evolve
Those is a word of separation, to indicate something as being separate from something else. This however is just an illusion, since all is connected. We call the all that is Source, to indicate it is neither male, female, lbtq or just a lifeless thing. Source is infinite, and as such we cannot be separate from it.
I also refer to it as the Grand Overall Design, but it is never finished: it is a becoming, instead of a being of sorts. Now we could think ourselves as source also, the very moment we start creating. But we should consider the possibility that we are just "channeling source", if you could put it that way...
Back Home...