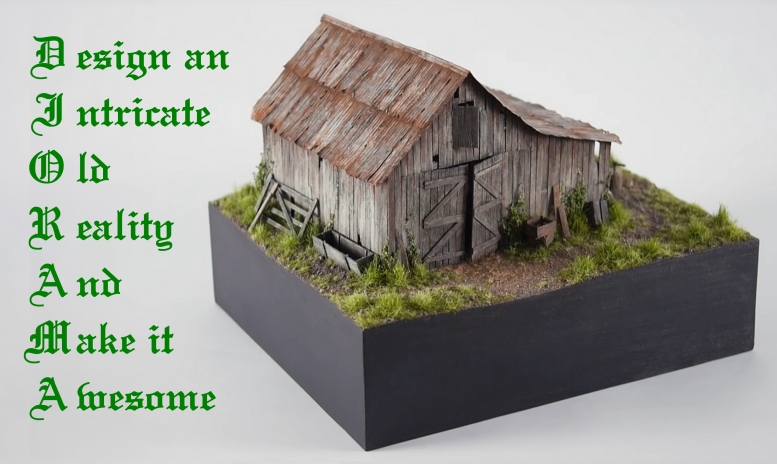 Love and Patience really are intricately connected: the being in this

obviously has such love of building dioramas that he or she spends countless hours on making the dilapidated old barn look as real as is humanly possible!
For a moment I thought about making one with the Tesla Cybertruck, but I probably lack both the patience and the skill to make it as perfect as this. And cheating by using a ready made scale model of the truck seems to be defeating the dedication shown in this creation. So no, I won't be embarking on that voyage. I'll just stick to the things I love to create instead...
Back Home...