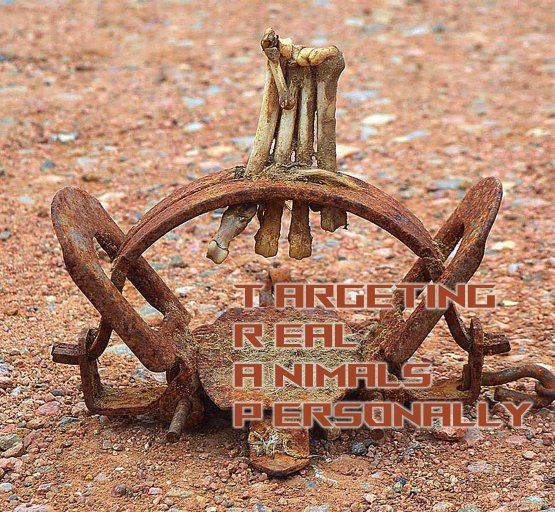 Targeting Real Animals Personally
In English the word trap has only one meaning as far as I know, and it is not a nice one: steel traps like this one will severly injure the animal that steps into it, even to the point it will knaw off its limb in order to escape. Yes, even animals value their freedom above all else, this is hardly a human prerogative.
In Dutch the four letter word has a totally other meaning: that of a stairway, which is useful for ascending. On the other hand, the Dutch word for trap is "Val", which curiously has a secondary meaning as in being under the influence of gravity....
Back Home...