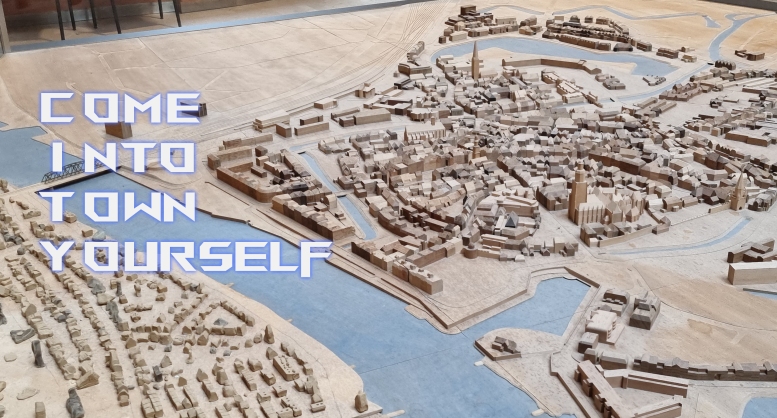 Come Into Town Yourself
This acrosstic was the result of me having to go into city hall to have my driving licence renewed. The city hall has a large model of the city which forms the background of this image. Can you recognize whichcity this is? Small hint, it has grown somewhat larger than that since, but the identifying trait is still the bridge with the sharp ninety degree turn at one end.
Anyway, rather than get the procedure done entirely online, which was an option, I decided to go into town twice to request and pick up my license. Somehow human contact does feel better than a badly implemented user interface where things can go wrong...
Back Home...