DISRUPT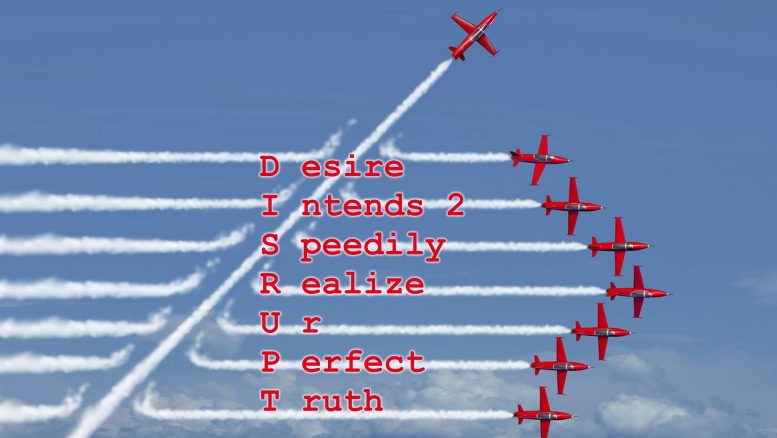 Desire Intends 2 Speedily Realize Ur Perfect Truth
A big disruption is currently happening, and I don't mean the news media smoke screen of distracting us from peaceful society by news coverage of the conflict between Ukraine and Russia. No, the disruption is technical in nature, and not even mainly the fast development in artificial_intelligence. We are talking about the disruption that Elon Musk is causing by furthering his dream of a united prospering human society, driven by sustainability, efficient production and recycling, and a second human foothold in the galaxy named Mars.
Mars, associated with the god of war in the past, is now quickly becoming man's next destination, through the drive of SpaceX to provide reliable, reusable and efficient rocket technology. Likewise, Tesla is aiming to revolutionize manufacturing, by disrupting not only the car market, but manufacturing, robotics, energy generation and distribution!
As Mouse said in "the Matrix": "Exciting times to live in!" We are heading for radical development...
Back Home...