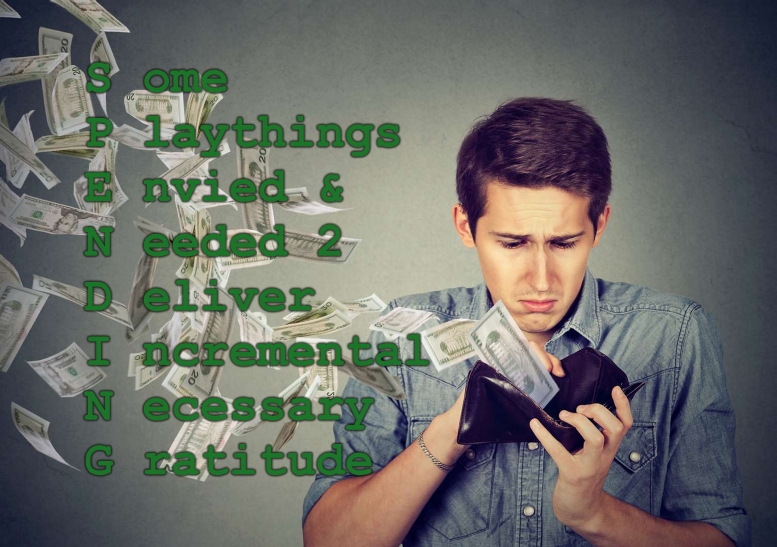 Some Playthings Envied & Needed 2 Deliver Incremental Necessary Gratitude
There is a distinct difference between spending and investing, but it is a more nuanced concept than some might think. I spend a lot on my girlfriend, in order to make her life easier, but she often thinks she is not doing enough. I keep telling her that her love is more than enough, and my connection with her day in and day out brings me everything I want.
I always thought investing in stocks wasn't for me, but lately I have discovered why that was the case: instead of focusing on the returns , I put our money in companies I think make this a better world. So yeah, I am one of the Elon Musk cult, but not specifically because of the guy: it's his vision of the world of the future, and what he wants to make it.
And yes, I do spend on myself, like for instance the Hansen razor I ordered last week. Switching from plastic throw aways to a precision machined space grade aluminum. Let's see if quality really is the wiser solution...
Back Home...