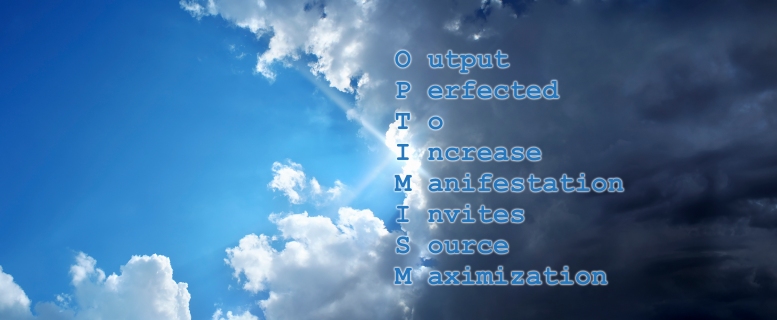 Output Perfected To Increase Manifestation Invites Source Maximization
Optimism and being pronoid kinda go hand in hand. And I cannot emphasize it enough: the moment you start to think positive, you get to feel positive, and things tend to more easily go your way!
Still, optimism is the way to go: life is a set of spirals, centered on neutrality. Think even a little bit negative, and you will start to spiral downwards into pessimism, depression, paranoia and beyond. Aim a little bit upwards, and the second spiral will bring you serenity, joy, and endless excitement!
It is kinda like the story portrayed in the Original Star Trek episode "Errand of Mercy" which I just finished watching: in it Kirk tries to help a race that are weirdly unphased by the concept of an imminent Klingon invasion, where in the end they find out the Organians (as they call themselves) are quite capable of removing any aggression from their planet without any violence on their part...
Back Home...