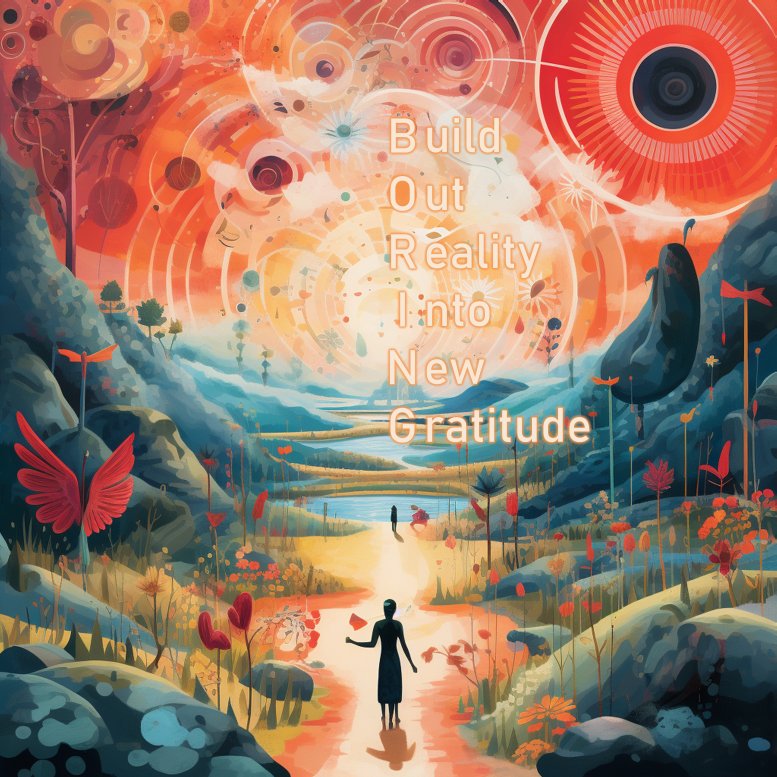 Build Out Reality Into New Gratitude
Some people think life is boring, and they fill their lives by endless consumption, buying useless products like the Boring Company's Flame Thrower, or a perfume called Burnt Hair that actually smells like the real thing. Of course the products I talk about now are practical jokes by Elon Musk, but it is true that being bored leads to more buying of products one might not really need. I am more than guilty of that myself at times.
But the above Acrosstic is the perfect remedy against boredom: when you are constantly building out your reality into a design you love, then there are more and more things to be grateful of, and manifestations start popping up like daisies everywhere. And yes, because it is much easier to manipulate bytes than it is to manipulate matter, I have a distinct preference for the former.
Back Home...