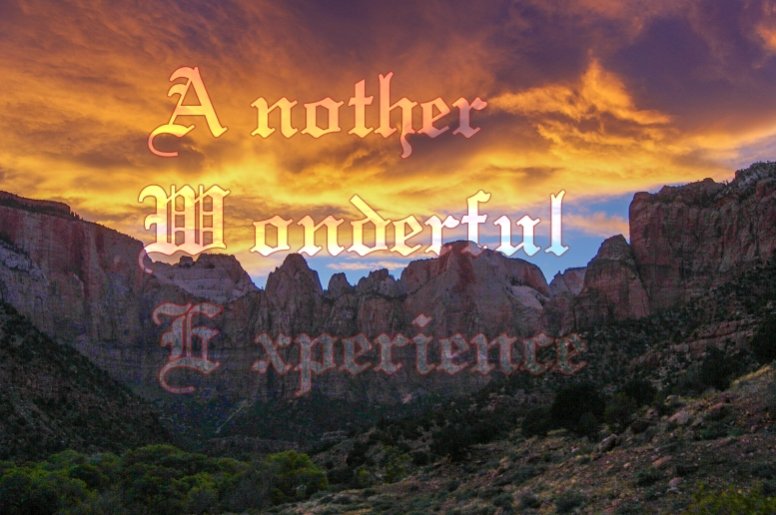 Another Wonderful Experience
As Hannibal used to say: "I love it when a plan comes together!" Yet his remark often was not aimed at a strictly designed plan, but at a 'confluence of circumstance' we now often call Synchronicity. Quite often the A-team's improvisations stemmed not from resisting their adversaries, but from their own Non-resistance to their talents.
Awe is the concept that makes us feel grateful to be in this situation, and it is a skill that can be mastered by training your mind to appreciate more, and complain less. It is a challenge though, because as you begin to feel better about the world around you, you will notice that many people in your world do not have that same 'frame of mind'. I personally notice lots of people talking about sickness and lack of health, when I myself have no negative feelings about my own health.
So what can I do? Be grateful I am OK, and send them my best healing power, which does not come from me, but from Source. I am merely the guy tapping into it and asking Source to assist in this matter.
Back Home...