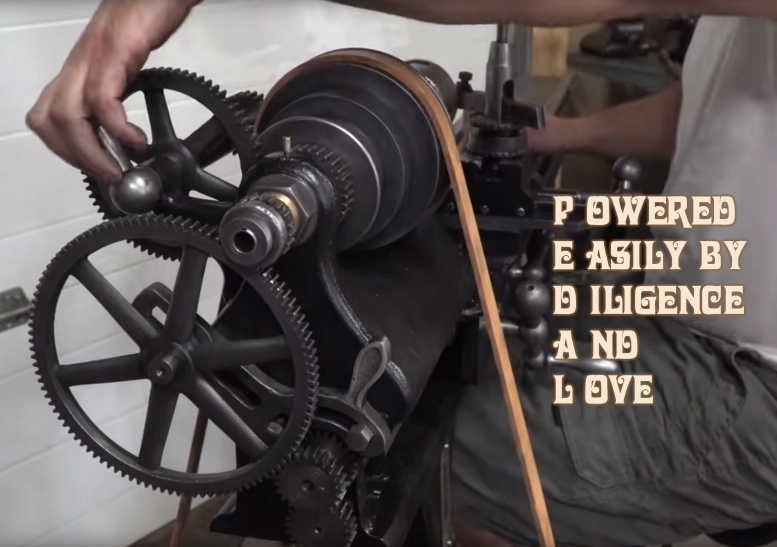 Powered Easily by Diligence And Love
I've often thought of adding a little generator under my desk to generate the power that my laptop might use to keep its battery from draining. On the other hand I don't think it would help my focus if my legs had to constantly pump energy into those pedals.
In this

beautiful can see how the Hand Tool Rescue guy along with a coworker restores an antique pedal driven lathe. It is fun to see how these tools eventually develop, from the pedal driven tool you see here, to the completely CNC programmable monster machines we see today.
Back Home...