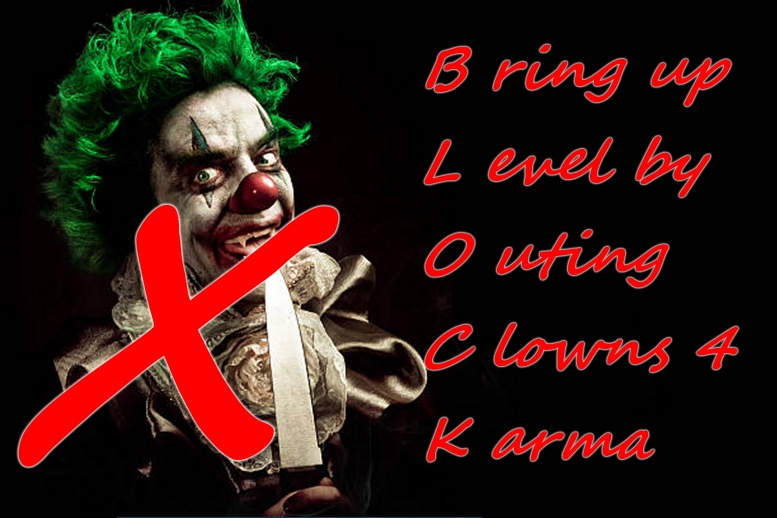 Bring up Level by Outing Clowns 4 Karma
I have a low tolerance level for clowns. And I don't mean the ones that make little children and grownups laugh out loud, but the ones who think everybody on social media is stupid, and ready to be taken for a ride. Fortunately I've now found a home on the web where that is the going view of all serious users.
X.com is first of all protected because real people don't feel hindered by having to pay 23 cents a day just to prove they are real humans. This at least takes care of most bots, because the absence of the blue checkmark raises immediate alarm bells, or at least a "proceed with caution" realization.
Still, some clowns keep trying, but you can usually flush them out because they try to impersonate accounts who you know are real, or they come across as curious about your country, and way too flattering. I even flushed two out today because they double-teamed me and didn't think I'd notice the exact same sentences they both spewed...
So Yeah, as a software test engineer I revel in my ability to play the Punisher, and report all those clowns so their numbers are decreasing every day!
Back Home...