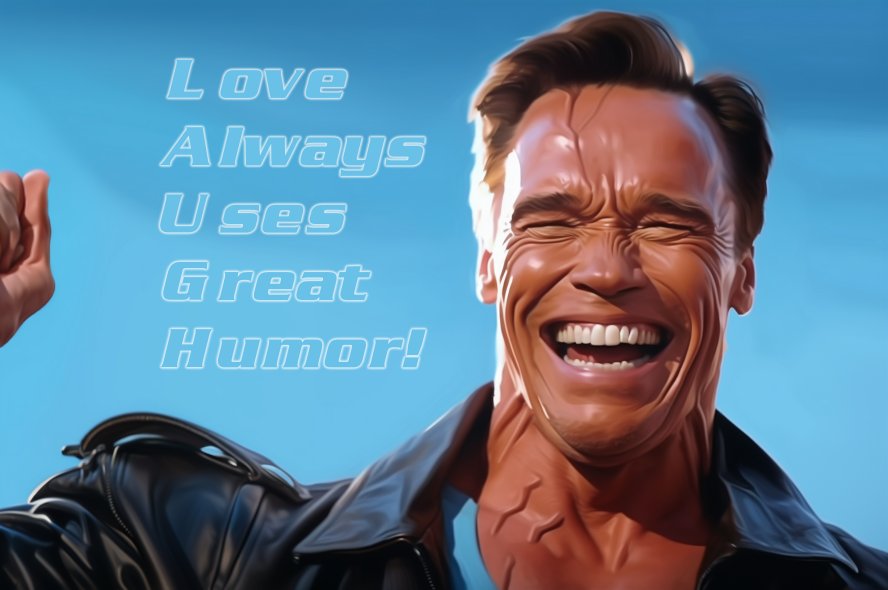 Love Always Uses Great Humor!
I used to tell myself I was bad at humor, but that has completely gone. But still I laugh at things many people find not funny, simply because I am an engineer with a background in Life, the Universe and Everything. Yes, I read the Hitchhiker's Guide to the Galaxy, and that is filled with stuff that will make you laugh out loud. From it came my prediliction for the number fortytwo, and maybe even my love for language, having heard about the tiny Babel Fish, which is a sort of universal translator in the form of a fish that you plug into your ear like an ear bud.
Anyway, laughing is good for your health, and even a smile will work wonders. So keep positive, because in the end we might all be gone and nothing might have even mattered...
Back Home...