GLASS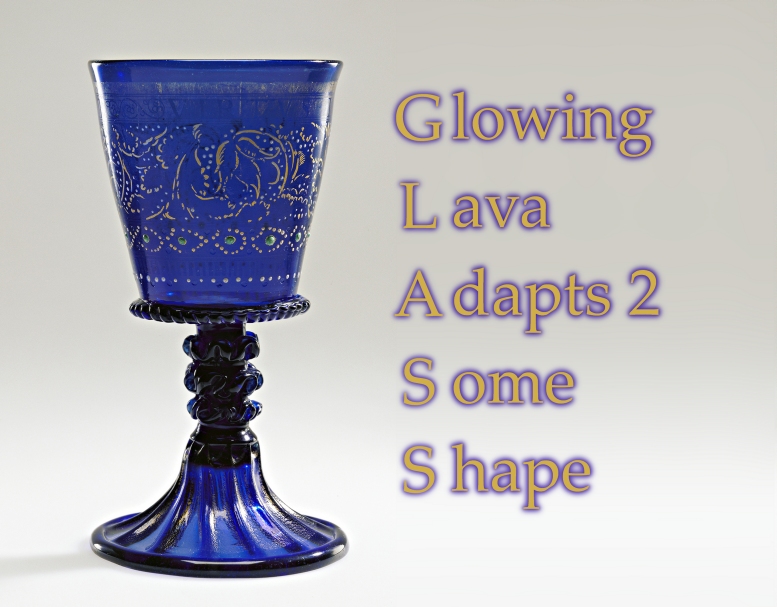 Glowing Lava Adapts 2 Some Shape
Glass is a weird substance, as it is actually neither a liquid (supercooled or otherwise) nor a solid at room temperature. It is an amorphous solid, a state somewhere between those two states of matter. still, that is not its most useful quality: being transparent is! That's why we use it in homes, cars, glassware and other containers where visibility is a must or a nice-to-have.
We've learned to make it break into small less cutting pieces, known as safety glass, and as almost inpenetrable armored glass, which was supposed to be an option for the Cybertruck. Not sure what went wrong there....
If you want to see more about glass, maybe you could watch this

, which shows quite a bit.
Back Home...