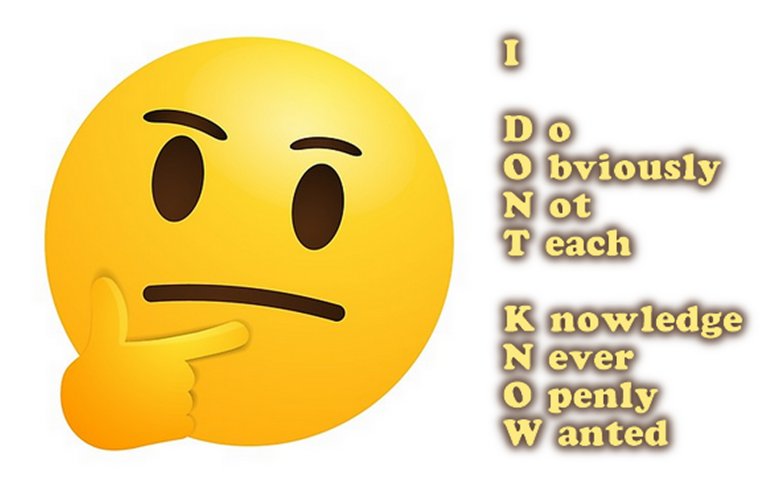 I Do Obviously Not Teach
Knowledge Never Openly Wanted
Like Neal Donald Walsh, the autor of the Conversations with God books said in a Youtube video I listened to last night: "I am going to tell you nothing you don't already know, I am merely telling you what you wanted to remind yourself about." And he's right you know? At the start of my wild ride, I had these new realizations, but in time it turned out that every piece of good music or a great movie actually tell the same thing. It is like the knowledge of Source is actively bleeding into our world through the pores that we call our intuition and inspiration.
For me, it is even more weird: not only do my realizations come to me through the Acrosstics exposed here, but personally I also see these signals coming at me when software suddenly behaves in ways it isn't supposed to, but in a non-consistent way. You know those things, the glitches that were given such a bad rep in the Gremlins movies. To me however those are considered synchronicities, and they often guide me in the right direction. Also handy when you are a software test engineer, but that is beside the point...
Back Home...