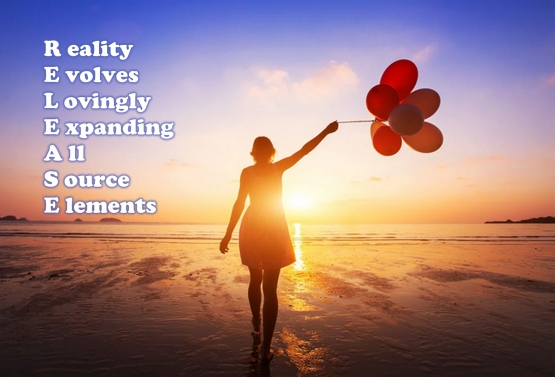 Reality Evolves Lovingly Expanding All Source Elements

Today I made a Giant Step in Letting Go it Seems,
Preparing to Release my Fears instead of my Sweet Dreams.
I had to tell my Angel, 'cause She Deserves to Know.
But what the Future Brings Us Won't Happen in One Go!

The World is Full of Chaos Now, For Those Who Do Still Dream.
If They but Knew how Deep this Goes, They Would for Sure just Scream!
For those Awake the Plan is Here, and Unfolds Like it Should.
The Future Will be Better Soon, Just Like We Knew it Would!

There is a Rift in This Here World, Between Evil and Good.
And That my Friend Has Always Been Exactly Like it Should!
The Dark Has Reigned For Many Years, Fighting to Control.
But Now the Light is Gaining Ground, and Firmly on a Roll.

I View my Sources, One and All, Rejoicing in Their Hope.
For Pretty Soon the Dark Will End, Most Dangling on a Rope!
They Will Be Judged By All the Laws They Made to Strangle All,
This Happens 'Cause their Numbers are So Frighteningly Small!

It Might Well Be that Some Three Million Will Be Judged at Last,
And that Will Free the Billions They Had Made to be Outcast!
No More Debt Slavery for the Masses, No More Deep State Banks.
Just Positive Initiatives to Build A World Sans Ranks.

Together We Can Make it Work, Building A Better World,
And All Those Secrets Kept From Us Will Be At Last Unfurled.
Tesla Was Right: The Secret of the Three, the Six and Nine
Will Make This New Reality a Place Which We Like Fine!!!

Back Home...