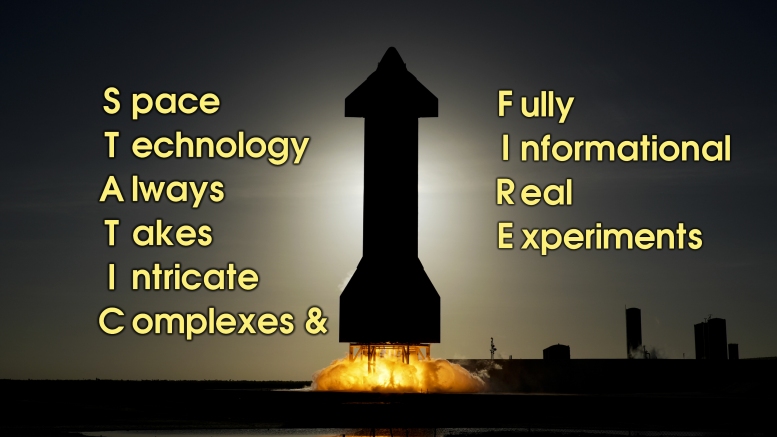 Space Technology Always Takes Intricate Complexes &
Fully Informational Real Experiments
Fire has always been a very dynamic thing, and highly intriguing as well. It was when we learned to control it, that humans started developing further. But static fire is an entirely new concept: it is an ignition of a rocket for when the SpaceX team wants to gather information on the performance of their rocket without actually letting the rocket take off. The image you are seeing here is the first static fire test that SpaceX did after their first full launch of the Starship, which tore up the launch pad and ended in sudden unscheduled deconstruction when it was supposed to separate its first stage.
Meanwhile stage zero has been undergoing huge upgrades, with new high temperature concrete and a metal sandwich that will be flooding the launch pad with an integrated deluge system that will create a thick layer of water to protect the pad from the onslaught of thirty-three Raptor engines. We'll see how that works on the next full launch...
Back Home...